Authentication
Each user of the kiosk will need to login and authenticate their username (user ID) and password before being granted access to the system. If a user logs in and receives a "Login Failed" message, their first step should be to check username and password, making sure they are entering each of them EXACTLY as they are stored in the record summary on the computer. Both usernames and passwords are case-sensitive; that is, upper and lower case letters must be entered the same as shown in the record summary, with no spaces before, after or between words, unless spaces have been entered in the record summary data.
When a user ID or password contains upper case letters, you need to be sure to operate the keyboard using the Shift key, as seen on the keyboard example below.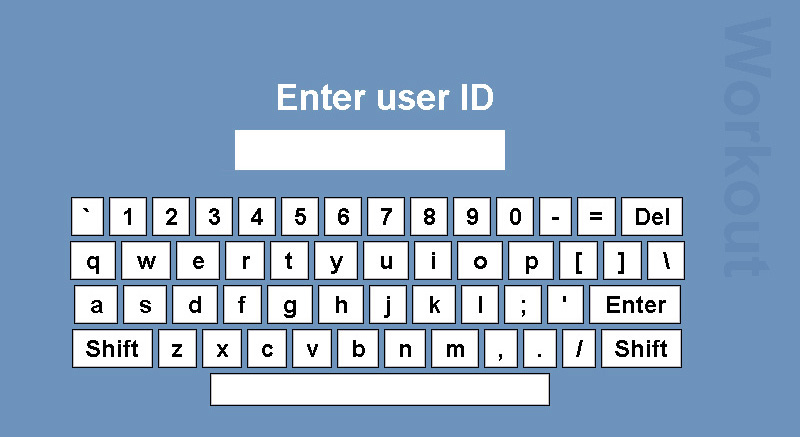 The touch screen's Shift key looks like the Shift on a standard keyboard. However, it functions the same way a Caps Lock key does. The keyboard displays lower case characters by default. When you touch the Shift key, the entire keyboard becomes upper case (seen below) and remains that way until you change it.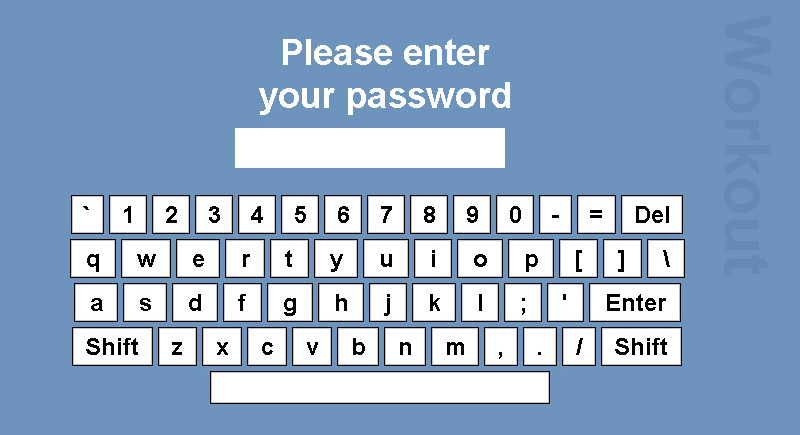 To return the keyboard to lower case, click the Shift again. If you have questions about using the touch screen Shift key, refer to the Support page in the Troubleshooting Guide.